Start earning monthly income with just 3.1 FTM
Mangamon is a popular NFT blockchain game from Japan, inspired by the most famous games in the past 20 years like Angry Bird and Gunbound.
Mangamon is based on the Fantom ecosystem - one of the most popular platforms with the highest TVL recently.
Before launching the game, MangaMon will run a massive Airdrop campaign called SPIN DROP for the community.
Please prepare at least 3.1 FTM (0.1 FTM for blockchain network fee).
Follow the following steps to get potential rewards.
Step 2:

Finish all requirements like joining telegram groups, like Tweet,...

Step 3:

After finishing, press the "SPIN" button and wait…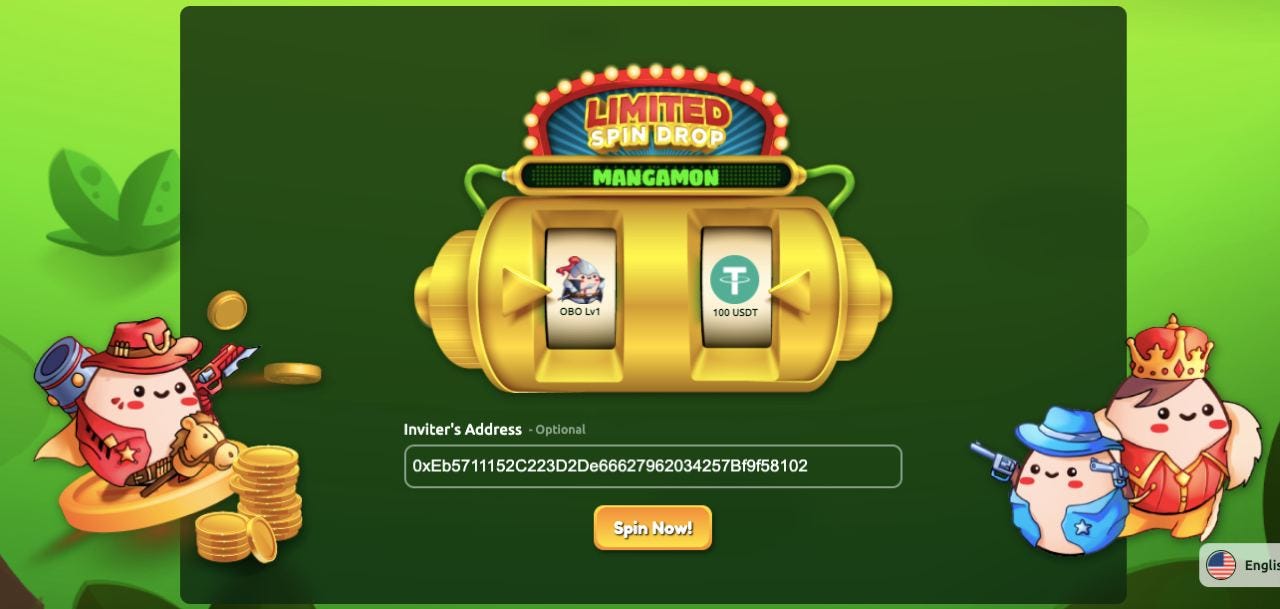 Step 4:

After the spin ends, you will receive these rewards:

1 MAN and 1 Obo NFT

to participate in the free PVE mode for fans

(Obo NFT participating in PVE for 1 month earns up to $15, which is about $0.5 per day - 5x the amount of FTM you use to join Spin Drop. When the Obo NFT expired, you can use 2 Obo NFTs to combine into another new one and keep earning $15 for another 1 month. Obo NFT can be upgraded to the maximum of level 3).

And

1 of the following rewards

(drop rate will be announced soon):

5 MAN tokens (x5 the amount of tokens)

Besides, you will receive up to

25% commission

by just sharing your referral link to your friends.
Note that when spinning, the platform will automatically deduct 3 FTM.